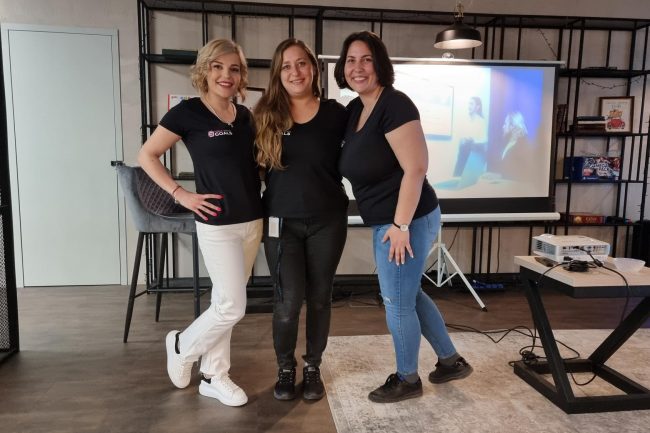 Last month here in Sofia office we gathered for a small event called "
Girls with goals
".
This was an enjoyable "ladies only" after work meeting dedicated to the hard working women in a men preferred sector such as IT.
Host of the meeting was our Head of HR – Yael and presenters were Melani (Agile Team Lead) and Natalia (Head of Program and Product Management).
We had a great time sharing thoughts, personal challenges and even fun stories from the past work experience.
Big thanks to all the girls who took part and looking forward to the next event!
Watch the video from the evening HERE